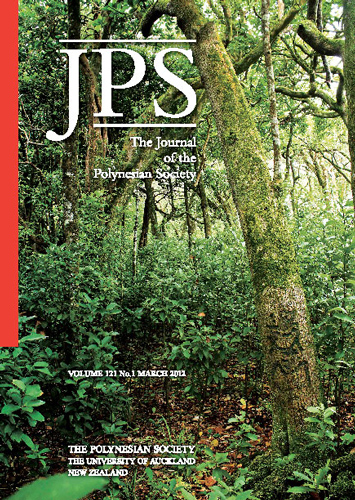 Carved human figure on tree N0401, Taia Bush Historic Reserve, with
prominent headdress representation. N0401 is on the eastern side of
the probed and dated Taia midden area.
Photograph by Ian Barber, January 2012.
The Polynesian Society (Incorporated)
Department of Māori Studies, The University of Auckland
Private Bag 92019, Auckland, New Zealand
t +64 9 373 7599 ext 88506 | email jps@auckland.ac.nz
Please click on the logo to follow our updated Facebook profile and Society news and events.