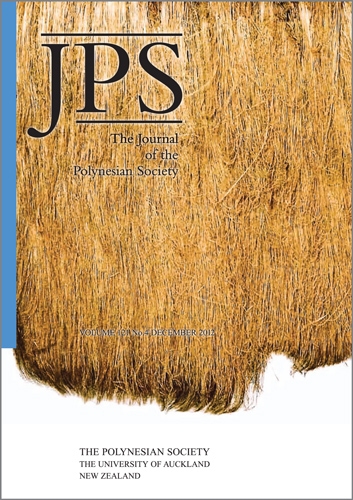 Tussock rain cape from Central Otago.
D31.1339. Otago Museum, Dunedin, New Zealand.
The Polynesian Society (Incorporated)
Department of Māori Studies, The University of Auckland
Private Bag 92019, Auckland, New Zealand
t +64 9 373 7599 ext 88506 | email jps@auckland.ac.nz
Please click on the logo to follow our updated Facebook profile and Society news and events.