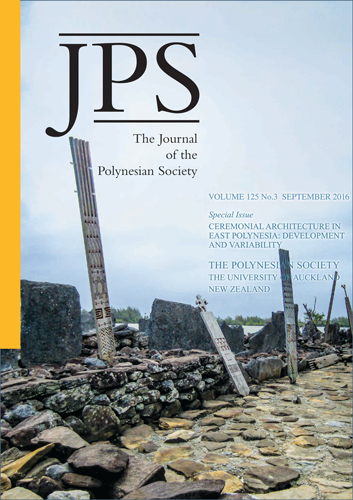 Rauhuru Marae with carved ceremonial planks (unu), Maeva, Huahine,
Society Islands. Photograph courtesy of Melinda S. Allen.
The Polynesian Society (Incorporated)
Department of Māori Studies, The University of Auckland
Private Bag 92019, Auckland, New Zealand
t +64 9 373 7599 ext 88506 | email jps@auckland.ac.nz
Please click on the logo to follow our updated Facebook profile and Society news and events.